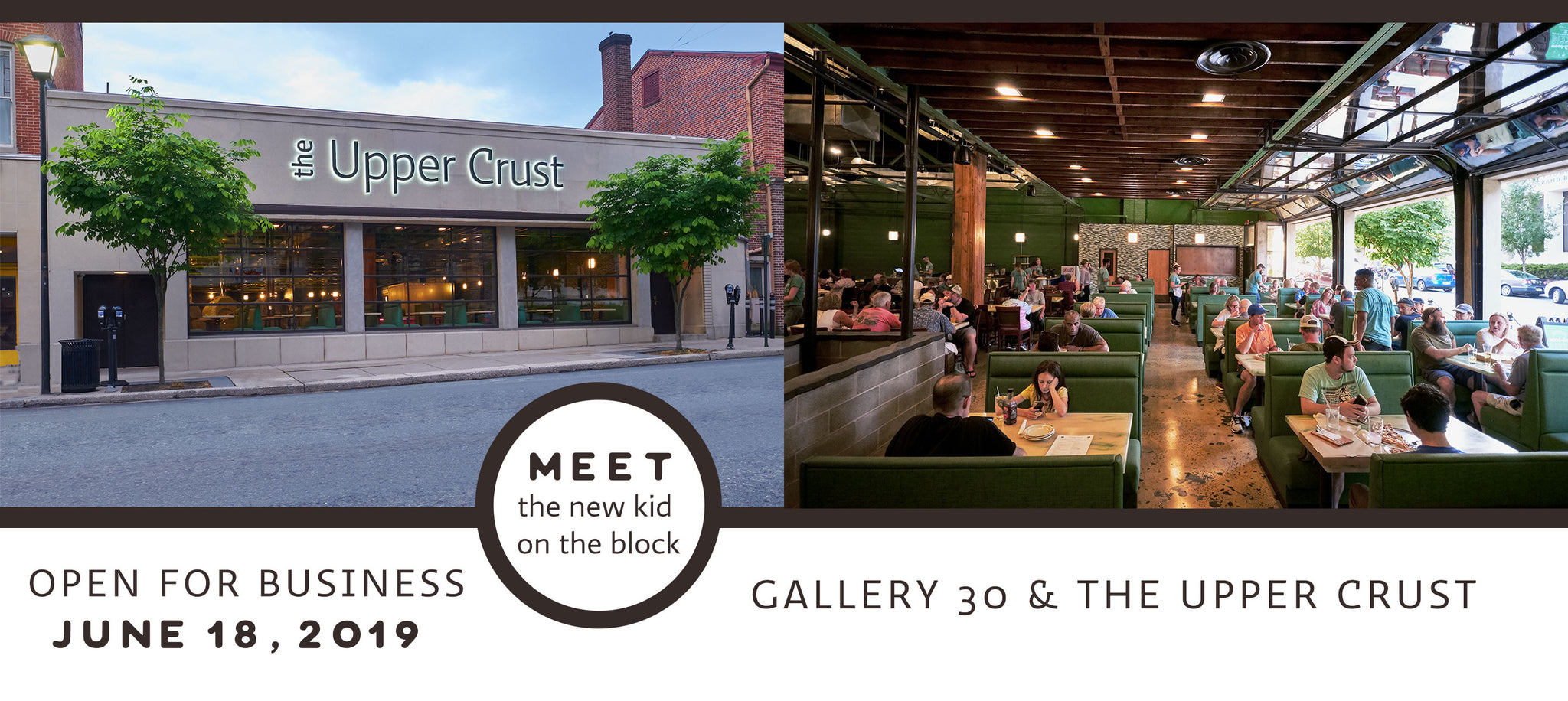 Meet The New Kid On The Block
GALLERY 30 FRIENDS & FAMILY,
We're very excited to share that our sister business, The Upper Crust, opened on June 18, 2019.

A labor of love for Gallery 30 owner Linda Atiyeh, The Upper Crust resides in the former Gettysburg Moose Lodge, across the street from Gallery 30. Linda acquired the building in 2017, gutted it from floor to rafter, and designed and built the Upper Crust with the help of local tradesmen. She kept many of the building's original architectural elements - reusing them in new and inventive ways.

The 10,000 square foot space features an open-air kitchen and three exquisite wood-fired ovens. The main dining area has garage doors that open to York Street in the warmer months. Behind the open-air kitchen and the lovingly restored Moose bar, is the place to relax with casual seating, TV, a pool table, and vintage games including Skee-Ball, basketball, and air hockey.

The Upper Crust specializes in wood-fired pizzas. The ever-expanding menu will feature dishes that are made from scratch, using seasonal, local, and regionally-sourced ingredients.

The Upper Crust is open Monday through Friday from 4 PM to 2 AM, and Saturday and Sunday from 12 PM to 2 AM. The kitchen closes each evening at 10 PM.

We hope you will join us for a meal and drinks next time you're in Gettysburg!.