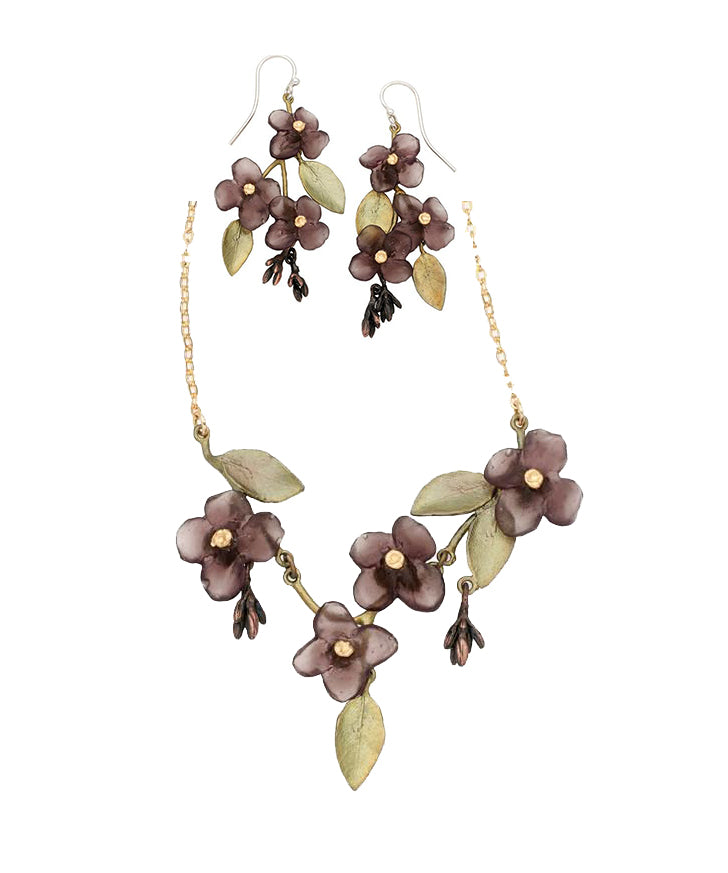 April 2019 First Friday: Celebrate Spring with Botanically Inspired Jewelry
Gallery 30, celebrating 40 years as an artistic and literary landmark in historic downtown Gettysburg, will feature the exquisite botanical jewelry collection of nationally renowned jewelry designer, Michael Michaud for First Friday, April 5 from 5:00-7:30pm.

Handcrafted in America, nature's wild beauty is the inspiration behind artist Michael Michaud's sophisticated flora designs. This internationally recognized jewelry artist makes highly detailed molds of actual plants and flowers which he uses to create bronze "copies of nature." The beautiful bronze pieces are then hand patinaed and embellished with semi-precious stones, creating visually stunning pieces of jewelry that capture the delicate beauty of the outdoors.

Please join us Friday, April 5 to view the botanically-inspired work of Michael Michaud, explore local art and enjoy a wine reception from 5:00-7:30pm. Gallery 30 is located at 26 York St. For more information visit www.gallery30.com or call 717-334-0335.