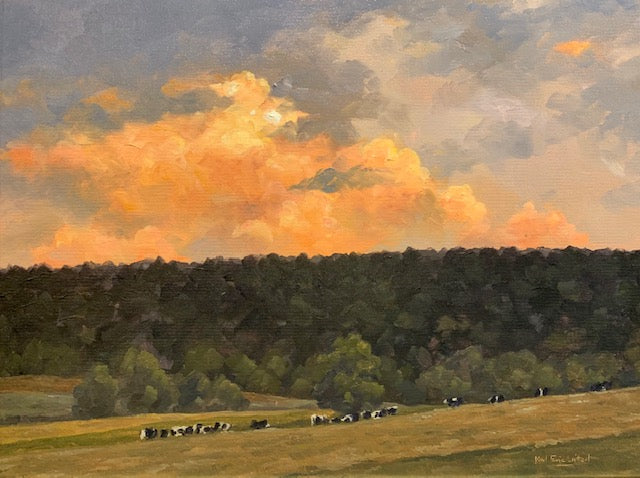 May 2019 First Friday: Pennsylvania Artist Karl Leitzel at Gallery 30
Gallery 30, celebrating 40 Years as a historic and literary landmark in downtown Gettysburg, will unveil new work from the award-winning painter, Karl Leitzel, during the First Friday reception on Friday, May 3. 
Karl Leitzel's subject matter includes Plein air landscapes, wildlife, domestic animals, and people in their daily lives. His style of painting varies from classical realism to impressionism to bold texture and sweeping strokes, however, a common element in all of Karl's paintings is his use of vivid lighting.  Karl, who has been represented by Gallery 30 for more than ten years, will be on hand during the First Friday event to discuss his work.
Leitzel's award-winning work has been featured in art shows and galleries across Pennsylvania. In 2009, Karl was commissioned by Penn State University to create a large painting that hangs in the lobby of the Nittany Lion Inn. In 2013, Karl was a participant and co-host in Far and Near Horizons World Tour of Contemporary Landscapes Artists exhibition at New Century Artists Gallery in Manhattan and the Green Drake Gallery in Millheim, PA. He was also an Artist in Residence at the Centre County Grange Encampment and Fair from 2008 until 2017.   
Meet Karl Leitzel, explore local art, and enjoy a wine and cheese reception at Gallery 30 from 5:30-8:00 PM on Friday, May 3, 2019.  For more information contact Gallery 30 at 26 York Street in Gettysburg, call 717-334-0335 or visit
www.gallery30.com