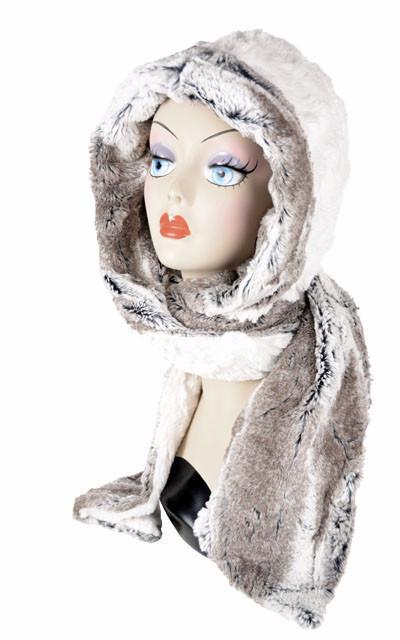 November First Friday: Bundle Up with Luxury Faux Fur
Gallery 30, celebrating 40 years as an artistic and literary landmark in historic downtown Gettysburg, will celebrate November First Friday with luxury faux fur winter wear and accessories! From hats and headbands to fingerless gloves and scarves, a gorgeous collection of luxurious faux fur will be featured at Gallery 30.

Hand-cut and sewn in the United States by a small group of artists, each piece is 100% polyester and machine washable. Creating stunning pieces for over 25 years, the artists have perfected the craft of making fabulous winter wear and throws using soft textiles and faux fur. The beautiful patterns and soft textures of the faux fur creates winter wear that is warm, glamorous and functional!

Warm up with Gallery 30 Friday,  November 1 and enjoy a wine and cheese reception from 5:30-8pm. For more information visit www.gallery30.com or call 717-334-0335.


Linda Atiyeh: About the Author

The owner of Gallery 30 since 2007, Linda Atiyeh personally curates Gallery 30's collection of American fine art and artisan crafts. Linda's inspired vision has empowered Gallery 30 to flourish while remaining true to the beliefs central to its incredible longevity and success. Over the years, Linda has redefined Gallery 30's artisan craft collection to place a greater emphasis on Pennsylvania and Gettysburg related products, and she has personally selected Gallery 30's exquisite handcrafted jewelry collection - drawn from around the world. Under Linda Atiyeh's direction, Gallery 30 expanded from its original 3,000 square feet location to its new home, a 9,100-square-foot lovingly restored historic property at 26 York Street.

A native Pennsylvanian, Linda Atiyeh takes great pride in her community and is committed to giving back to the region. Linda is on the board of directors of the Adams County Arts Council and the Historic Gettysburg Adams County Preservation Society. She is also a member of Main Street Gettysburg, Gettysburg Area Retail Merchants Association, the Gettysburg Convention and Visitors Bureau, and the Pennsylvania Guild of Craftsmen.